IP Blocking
In the event of malicious or abusive activity originating from one or more IP addresses, PUSHR can be configured to reject their connection attempts. These IP addresses will then be served a HTTP403 response instead of the content they have requested.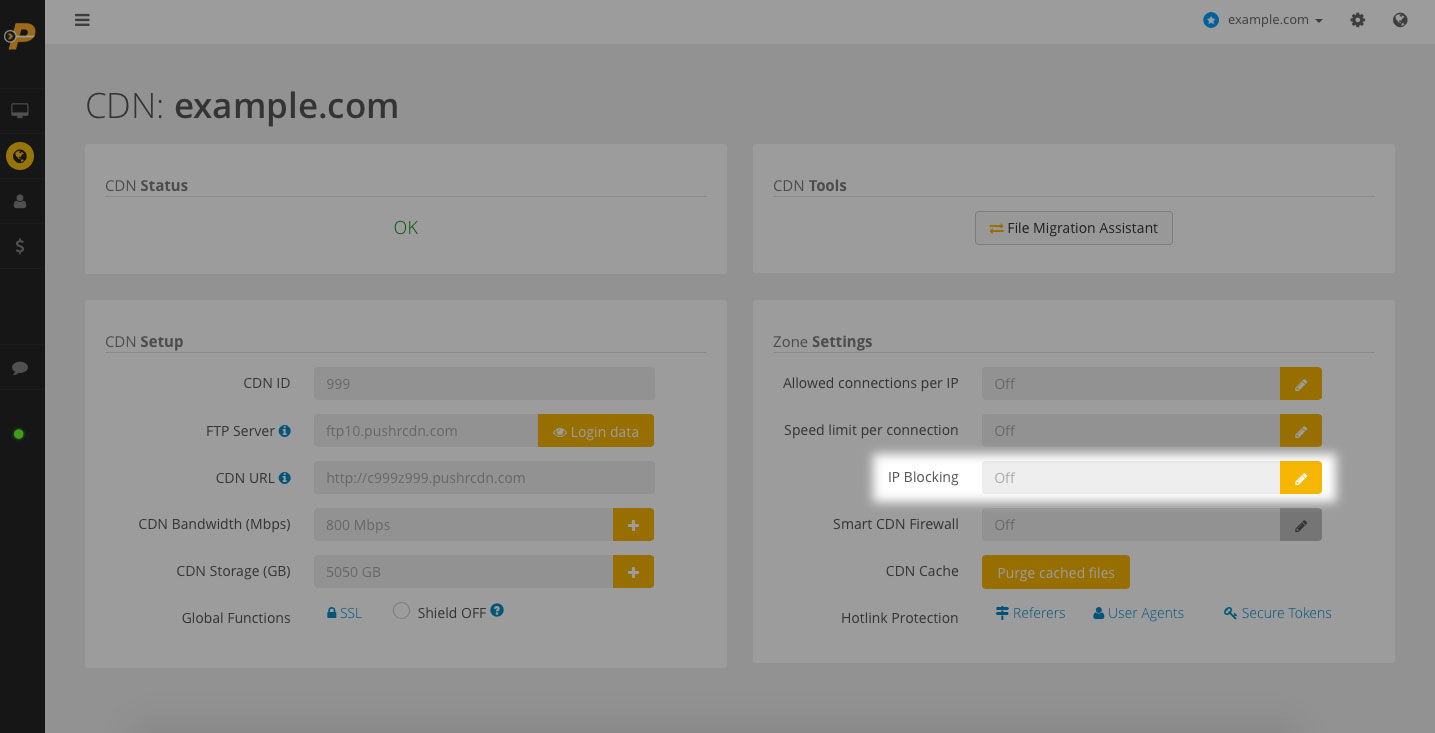 IP addresses must be listed one per line
Note that IP ranges are not supported.