Modify Cache Settings
You can modify the caching behaviour of PUSHR CDN. To change your cache rules click on the "Modify Cache Rules" button inside your "CDN Settings" tab: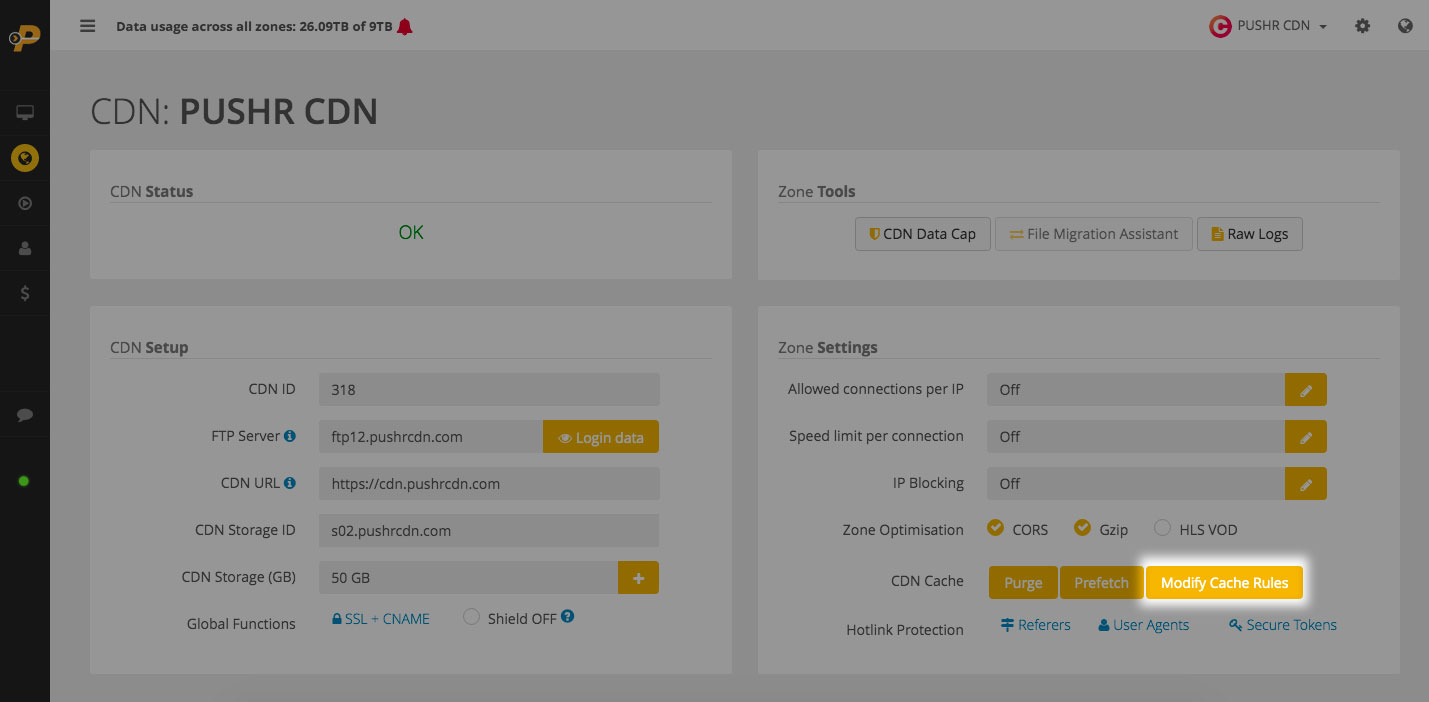 The following options are available:
Ignore Cache-Control headers - PUSHR will ignore the headers sent by your web server and will cache all content for 30 days

Ignore query strings - By default PUSHR considers all requests that contain a query string to be uncacheable. By selecting this option you can force PUSHR to strip the query strings and cache the requested content

Disable byte-range caching - In certain situations you may want to pass all requests for partial content (HTTP206) to your origin and only cache the full response. This options allows you to do that

Force cache revalidation - Once an object has been cached for 30 days, PUSHR will check with your backend if it has changed. If the object has not been changed, it will not be re-cached unnecessarily, but the cached version will continue to be served instead

Add canonical header - Canonical headers help search engines to understand where the content served via the CDN is coming from. In the event that a search engine is reporting duplicate content on your CDN URL, you may want to enable this setting to avoid a negative impact on your SEO.
Canonical headers can only be added for PULL zones. You don't need to activate this setting if you are using PUSHR's cloud CDN storage.