User Agent Blocking
In the event of abuse or mailicious activity originating from a particular type of devices you have the option to configure PUSHR to reject their requestes for content. These devices will then be served a HTTP403 response instead of the content they have requested.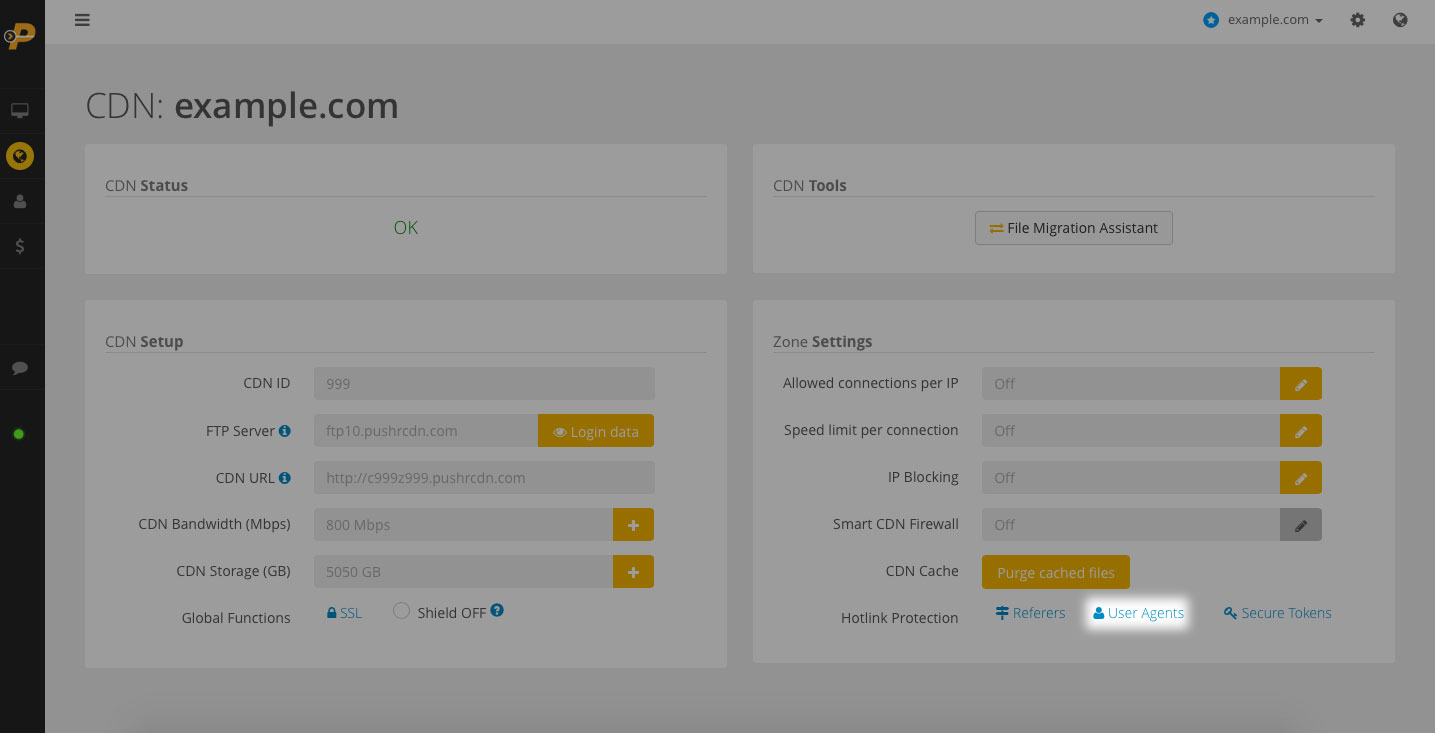 User Agent strings must be listed one per line
Apart from blocking specific User Agents, you can also block devices that don't send any information about their make or model. To do this, use the Block Empty User Agent toggle below the User Agent text area.